Ann Philip has worked internationally and in Saudi Arabia for over thirty years.
After working as Head of Curriculum and subsequently Head of Department in a number of local schools in Riyadh, Ann went on to become Academic Head of the Multinational School (MNS) in Riyadh in 1998. At MNS Ann implemented the Australian curriculum in close collaboration with the Victorian Department of Education and Training, Australia. She later became the Deputy Principal of the Secondary School whilst continuing as the Academic Head of the school.
Ann has a B.A. in Statistics with minors in Economics and Psychology and a B.Ed. from Ranchi University and XLRI. She has completed several accredited courses under the University of Melbourne and received training from the Department of Education and Training, Australia. Ann holds a Masters in Strategic Educational Leadership from the University of Dundee.
Ann re-established MNS in 2020 and has overseen the transition to Reigate Grammar School Riyadh (RGSR). Ann's vision for RGSR is for the school to be innovative and provide the highest quality of education in an environment of inclusiveness, compassion, empathy, and competition.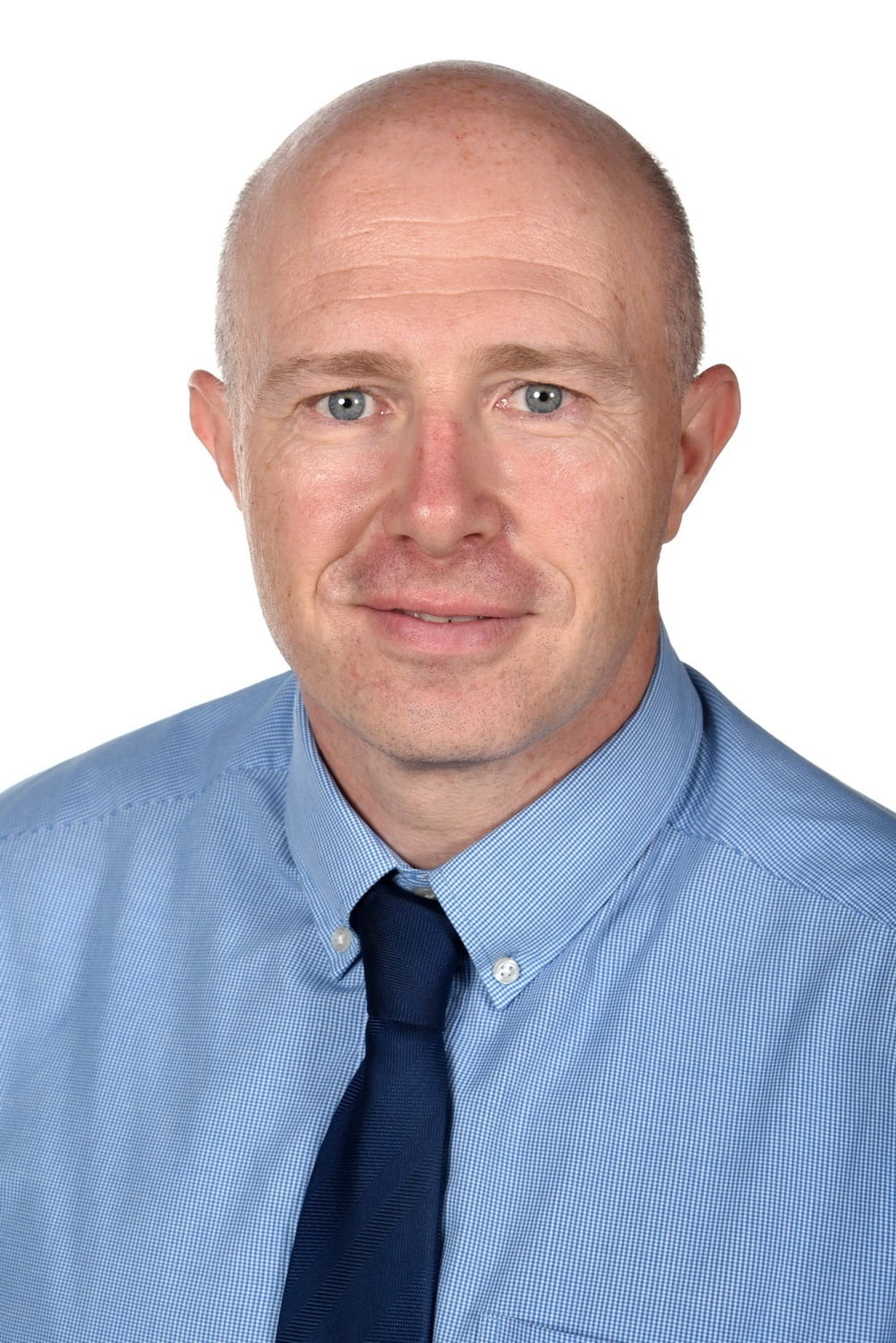 A successful educator and leader at schools in the UK, Middle East and Far East, Iain Hope has been developing his knowledge, skills and understanding of education for almost twenty-five years.
Iain holds a Masters in Educational Leadership from Bath University, completed the ILMP Senior Leaders Qualification in 2017 and recently completed the Compassionate Learning Systems Training from MIT.
Seeing himself always as a learner; a leader and educator in development, Iain began his career in London where he was a teacher, middle leader and advisor before he moved into international education in 2004. He has worked at high performing international schools in Qatar and Indonesia, holding a variety of leadership positions.
Iain is an experienced Council of International Schools (CIS) Accreditor who has accredited schools across the Middle East and Asia. He was also a founding member of the Safeguarding Executive Committee for the Federation of British International Schools in Asia (FOBISIA), most recently holding the position of Vice Chair.
Over his career, Iain has continually sought to develop himself, expanding his knowledge of curriculum models, learning technologies and approaches to learning, as well as wellbeing, assessment and safeguarding practices
Picture A highly experienced education specialist, Atthar Malik has worked in the UK and internationally (UAE, Malaysia and Egypt) for twenty years. Atthar graduated from Imperial College, London, with a Master's degree in Mathematics, after which he began his career in education with the Teach First graduate training programme in the UK.
 His educational experience has involved teaching mathematics, curriculum development, writing examinations, implementing school improvement initiatives and preparing schools for external inspections. Atthar's work over the past 15 years in the UAE has involved designing and delivering professional development training for school leaders and teachers, as well as providing government level strategic reports and recommendations. 
In Malaysia, Atthar was involved with the setting up of a new British international boarding school as the inaugural Director of Studies. In this role, he established a number of systems and structures, and led on all academic matters of the school. 
As an independent consultant, Atthar has also worked for York Press and with the Ministry of Education in Egypt, providing strategic advice on effective change management to support the implementation of their education reform initiatives. In Abu Dhabi, he has worked with a group of private schools to improve the quality of teaching and learning in order to raise student attainment.